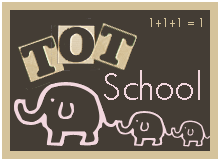 17 and 39 months
We only have 1 more week of 'summer' tot school before we start our 'official' tot school!
Brianna made these sunflower prints with a real sunflower! Go
here
to see how.
She also somehow got the cereal box off of the table, brought it into the living room and poured it out onto the floor. This is what i saw when i walked in there.
She then proceeded to clean it up (and stop eating it) when i walked in.
We had this
cool skeleton
for a snack one day,
and for a
Tot Tray
, Connor colored this picture with his Elmers Go Paint. This is great because they are special paintbrushes that look clear, but the color only shows up on the special Go Paint paper, nowhere else!
He loved this and was so into it. He spent way more time on this than i thought he would have. It was so good to see him put so much concentration into something i thought wouldve been a quick craft for him.
Connor did this puzzle lots of times:
and colored on different surfaces. See
here
for more on that.
Connor also played with his Leap Pad quite a bit, which i always love since its so educational.
Saturday morning my hubbie got the idea to make connor a robot costume from a diaper box. I was weary of how this would turn out but boy did he shock me! Here's what he made!
Isnt that so cute?! Here are some basic instructions: First he tirned a diaper box inside out and taped it back together.
Then he let connor paint it. Connor had to paint the whole thing green of course. He worked so long and hard to get the whole front green. It was so cute.
Then mike cut holes out of the top and sides for the arms and head. And he used emtpy tissue boxes for the shoes and somehow cut along an empty milk jug for the helmet. I think he cut off the handle area. And used plastic to tape on the front of the helmet, and green pipe cleaners for the antennae at the top. Oh, and brianna of course threw a fit because she didnt have cool shoes. It was quite comical. So here she is as a robot.
She also colored a picture of a robot,
but spent most of that time taking crayons out of the wipes container i keep them in, and putting them back in.
Go
here
to see what everyone else did this week!