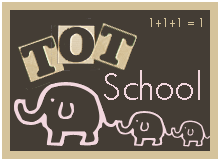 Brianna is 20 Months
Connor is 42 Months

This week we focused on Thanksgiving activities. I was still getting over swine flu so at the beginning of the week, we didn't get much done. But we still had a fun week :) And yes, we are all feeling much better praise God!
We had a yummy breakfast Thanksgiving morning.
From our Seasonal Activities book Connor colored a Squanto page,
and matched the right pilgrim heads to the pilgrims.
I didn't get pictures of this, but Mike played Farmer and Turkey hide-n-seek with the kids and they loved it!! He pretended to be the farmer and he had to find the turkeys so he could cook them on Thanksgiving. Then they switched. It was super cute.

We had two Thanksgiving's. With my hubbies family we went to a hotel and had dinner there and swam.
To bring to my parents house on Sunday, the kids colored these placemats from the Target Dollar Spot.
I forgot my camera, so no pictures of the dinner at my parents :(
This has nothing to do with Thanksgiving but it was the only Tot Tray we got out this week. It was just beads and 'test tubes' (little plastic thingys that come with single flowers from the store). They had fun filling them and pouring and dumping them.
Ok, so not much went on this week or last, but hopefully since we are all over the flu, we will be back into the swing of things this week.
Hope you all had a tummy-filling Thanksgiving!!