*I am posting this early because we are leaving for Maryland to visit my sister tomorrow and wont be back until next week!
Doctor:
Brianna used tweezers to pick up cotton balls and q-tips. She had a hard time with the q-tips because she was able to pick them up but then they would slide out.
She then wanted to put each of the q-tips to sleep on the cotton balls :)
She made band-aid prints by sticking several band-aids onto paper,
painting over them,
and when it was dry we carefully took them off.
She sorted band-aids into small, medium and large,
read the Good Samaritan story from her Bible,
and played doctor with her stuffed elephant.
She needed help matching the doctor tools with the right body parts.
Like we have done before, we did a germ experiment with lotion and glitter:
First she rubbed lotion into her hands,
then i put a pinch of glitter (germs) in her hands and she rubbed that all in,
She tried to get the 'germs' off with just a tissue.
We talked about how using a tissue or towel to rub the germs off doesn't work. Instead we need soap and water.
Brianna loved painting with cotton balls and q-tips.
She made a thank you note for her pediatrician. (which we will mail out soon!)
We got these books from the library:
Froggy Goes To The Doctor by Jonathan London
Kiss It Better by Hiawyn Oram
Not-Theme Related:
She played with blocks alot!
At home,
and at the museum.
She made butterfly prints out of cabbage leaves!
We went bowling with our homeschool group.
She worked on pasting in her Kumon book,
and matched the numbers on this wipe-off sheet from our Lets Count set. She needed some help from me but she did alot better than i thought she would!
I will be posting about our MD trip when i get back! Have a good week everyone!
I will be linking to: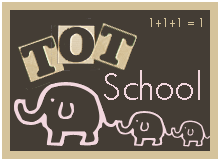 *I am using the Joyful Learning curriculum.