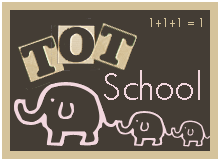 Makenna is 28 months


Here is what Makenna did for the color pink!
We had pink pancakes, on pink plates! (using red food coloring)
She did a golf ball painting with pink paint. I put a glob of pink in a plastic container and she rolled a ball around inside to make prints on a piece of paper.
She made pink! With red and white paint :)
She made pink polka-dots with paint and a pencil eraser.
One to one correspondence with pink crowns and a plastic container.
She also did two activities that were not pink related-
She loved putting erasers in a jar and dumping them back out.
And she loved this color matching activity! She had to match the colored bowl to the colored paper.
That's it for now! Later this week i will be sharing a list of 50 free things you can do with your kids this fall! So stay tuned ;)